Setup¶
Important
Download and setup lastest available version of Blender 2.8
Upgrade¶
There is 2 ways
Use the update manager in addon preferences archiapck, or 3d view Create panel "About tab"
Request a download link by e-mail
Important
In blender user preferences -> Add-ons, find Archipack PRO, and expand the panel.
Disable the addon and then press "Remove" so every single old file on it will be deleted.
This will preserve all your presets (they are stored in another location).
Save preferences, then restart blender.
Setup another version as usual.
Download¶
Important
Delivery process is done through blender-archipack.org
When you place an order, an e-mail is sent to your gumroad's e-mail adress
with a download link, check your spam folder and report to support if
anything went wrong.
Install the add-on¶
Important
Archipack lite must be disabled before installing PRO version.
Disable the addon, save preferences and then restart blender.
Open user preferences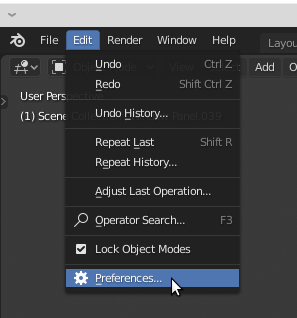 Press "Install from file", select downloaded archipack_20.zip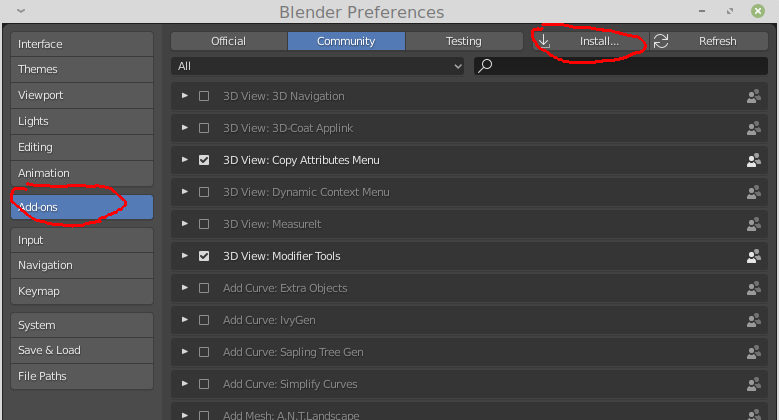 Activate the add-on¶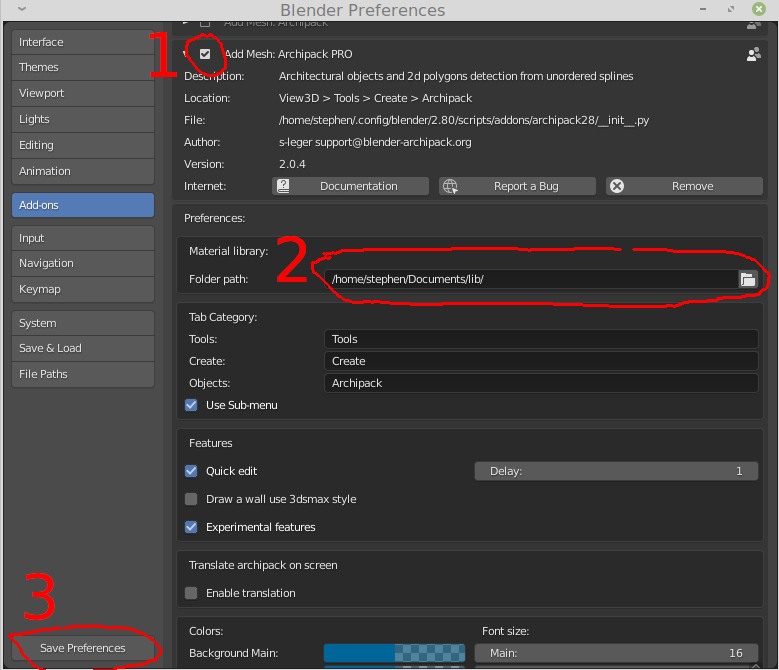 Tab Category¶
By default, Archipack's panels are in the right panel of 3d view, under Archipack tab. Change tab name found in "Tab Category" in add-on preferences to move them under other tab.
Default material library¶
In user preferences -> Add-ons -> Archpack PRO, add the full path to this folder into "Material library, Folder path"